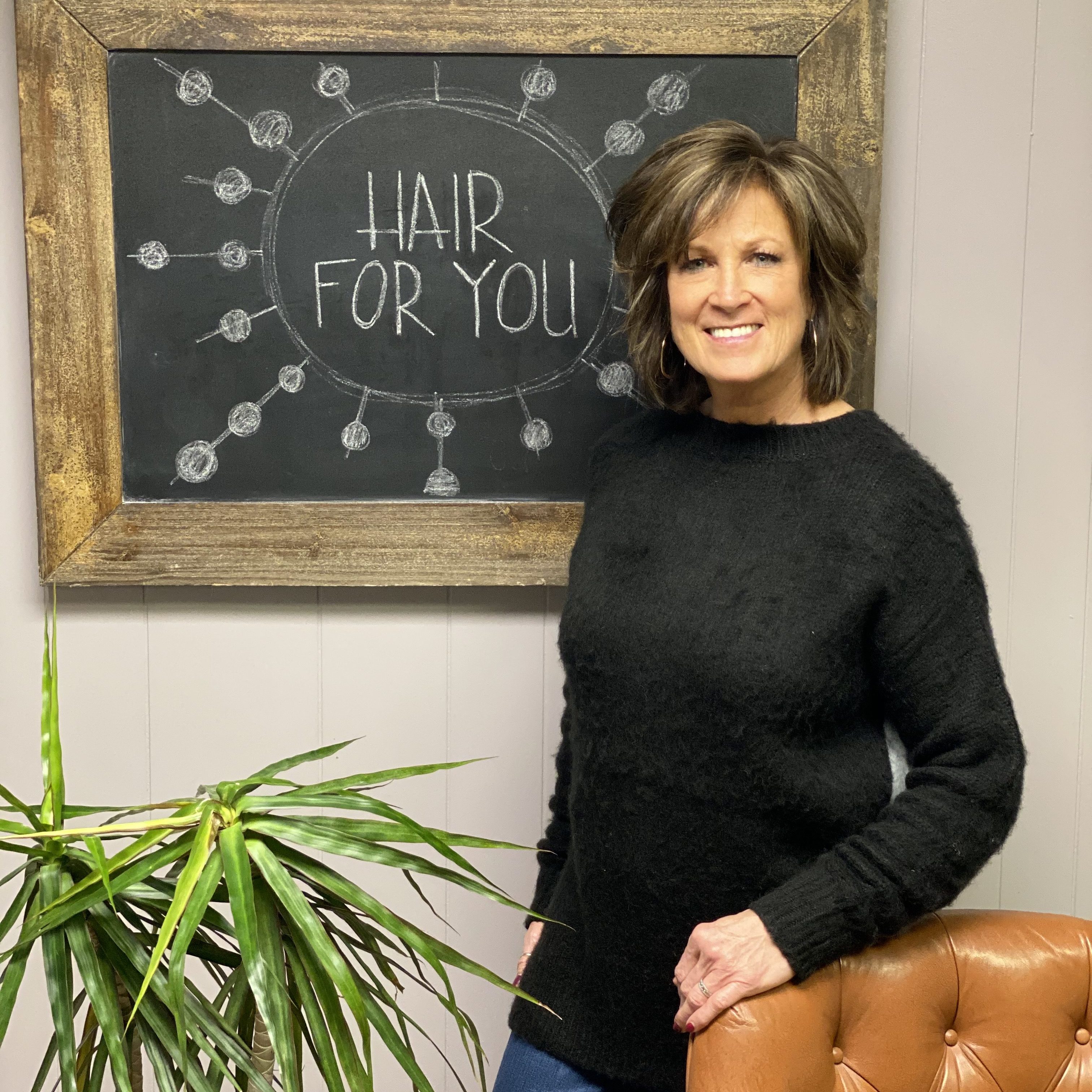 Kim Huber
Owner and Stylist
Kim was born and raised in McHenry. As a creative soul, she aspired to become a hairstylist from a young age. Her specialties include men and women's cuts, perming, and color. To keep up to date on the new trends, she attends workshops. Also, she finds learning from the younger stylists one of the best ways to learn. She is never afraid to ask questions and seek creativity.  She is thankful for every client who comes into the salon and enjoys hearing their feedback.
Brandy grew up in McHenry and went to cosmetology school at LaJames International, a Pivot Point school, in Iowa City, IA. She has been doing hair for over 13 years, all of which were at Hair For You. Brandy's favorite part of being a hairstylist is coloring and foiling hair. She loves meeting new people every day and working with some of the most talented stylists in McHenry.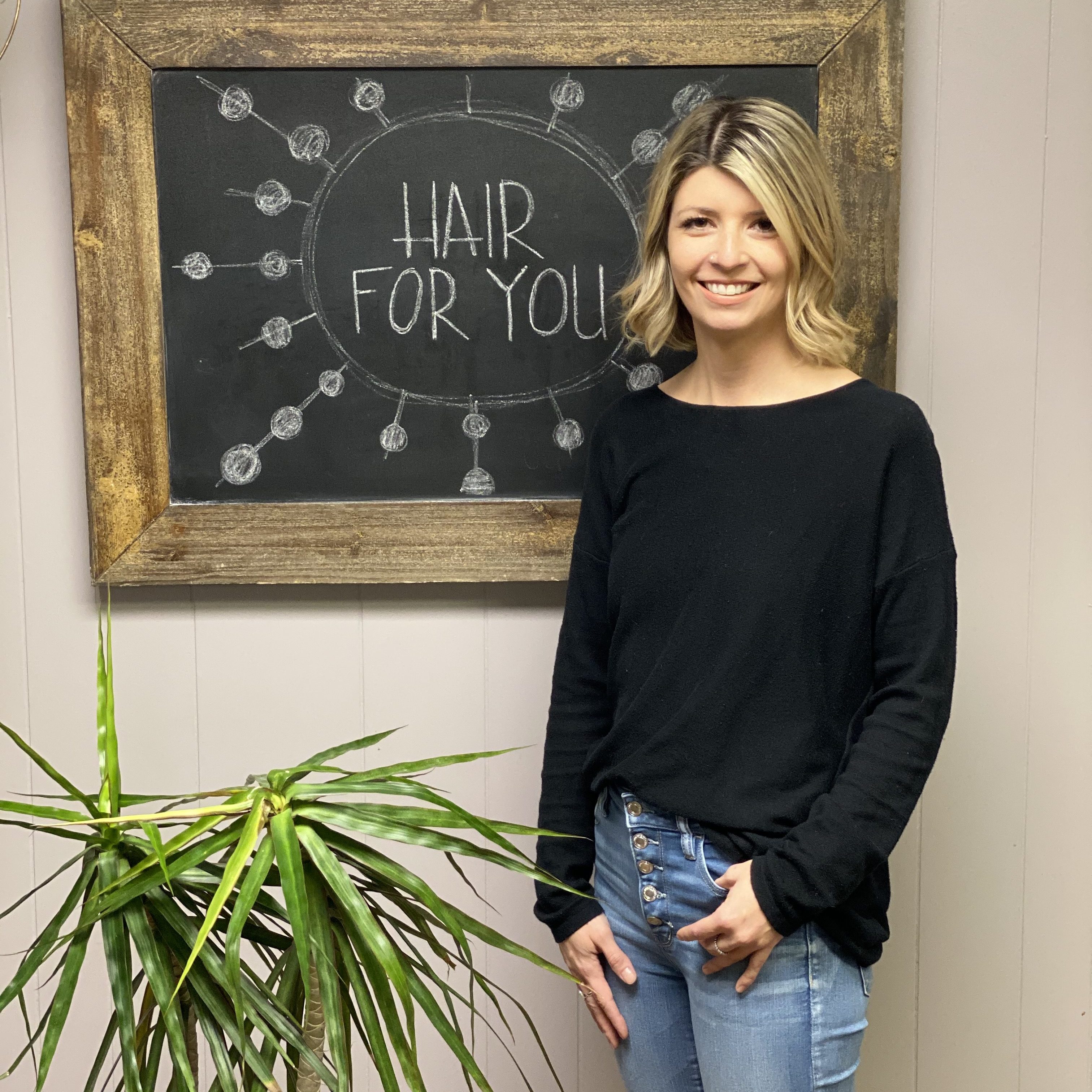 Beci was born and raised in McHenry. She earned her cosmetology license through Pivot Point International Academy in 2008. Beci also holds a bachelor's degree in management from SIU. The best part of her job is giving her clients a fresh look that leaves them feeling happy and confident.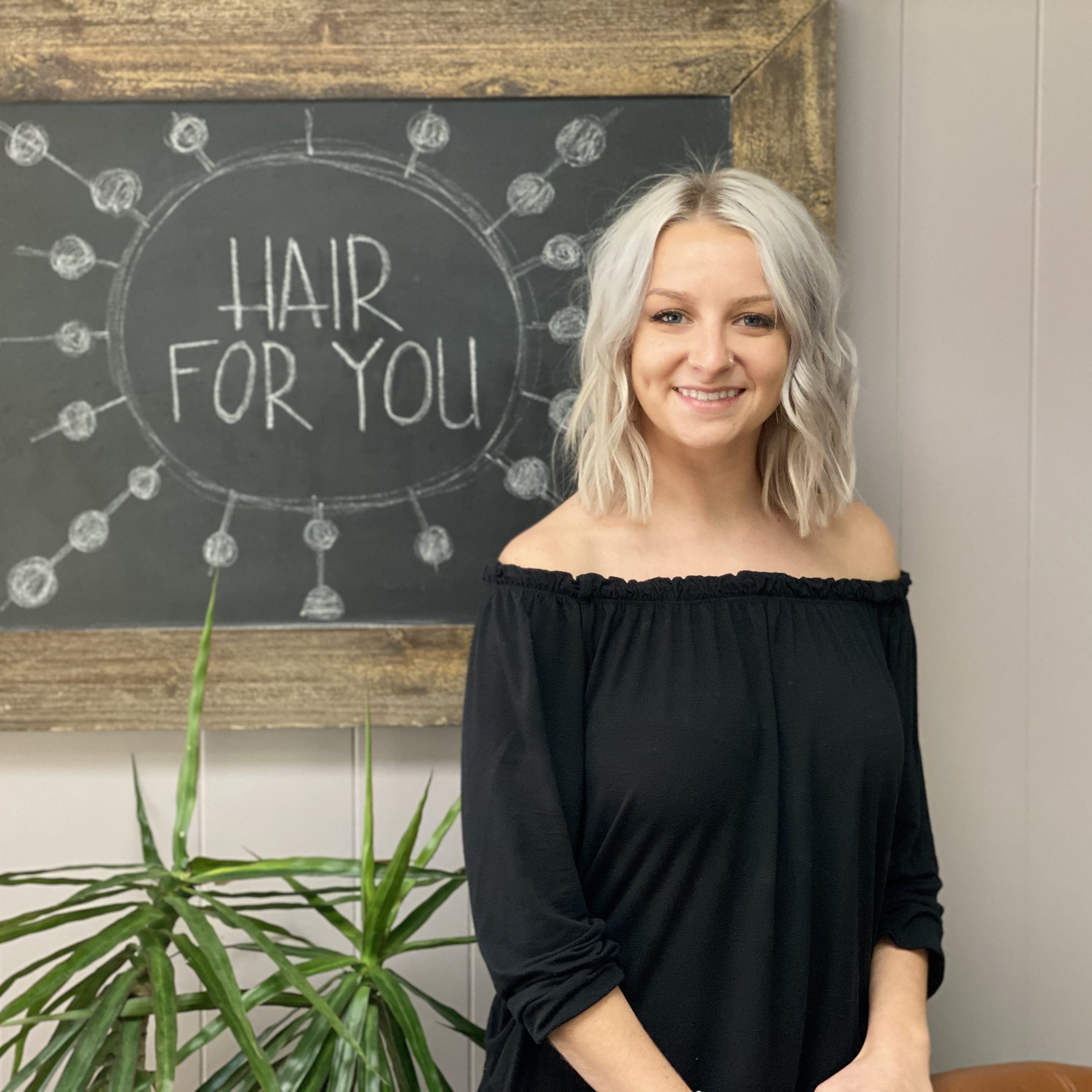 Michelle
Stylist and Nail Technician
Michelle was born and raised in McHenry. She graduated from The Salon Professional Academy in Kenosha, WI in September of 2013. She has been at Hair for You since November of 2013. She loves to do fun & adventurous haircuts and colors, as well as manicures and pedicures!
She's an adventurous one, though she doesn't like to boast about herself.
Online booking link:
https://app.salonrunner.com/customer/login.htm?id=40304
Step 1: Click on Join Now!
Step 2: Create an account - email needed!
Step 3: Select stylist, service, and time. 
We will see you then!
Sandee went to Pivot Point School in McHenry, IL and has been doing hair for over 40 years. She enjoys her job - she likes it all!
Lori graduated from Don Roberts in McHenry, IL and has been stylist hair for over 20 years. She loves creating short, sassy cuts!  She can relate to all the different types of hair and knows how to make the most out of it. She also knows what colors and highlights will complement your skin. Lori promises you'll leave the salon feeling confident and looking years younger.
After fulfilling her dreams in the retail world, Alexa is back with us to continue her hairstylist journey.  Alexa started at Hair For You as a receptionist while she was in high school and soon after discovered her passion and joined us as a stylist.  She enjoys haircuts and colors!
Carroll
Massage Therapist
Carroll graduated from Northern Prairie Massage School after completing the 300 hour reflexology program and the 610 hour massage program. She is nationally certified from the NCTMB and the ARCB. She has also completed training in hot/cold stone therapy. Her goal is to assist a client's physical body to achieve an increased state of relaxation which allows their mind to be still. Whether it is easing tension with foot reflexology or melting tension with hot stones, let her help you RELAX!
Gina
Esthetician & Skin Care Specialist
Gina is the newest member to the Hair For You team! She has been an Esthetician for the past 7 years. She received her license from Bellus Academy in El Cajon, California in 2013. Her most recent adventure was participating in a Masterclass with Glo Skin Beauty in 2018. When she is not at the salon, Gina is either teaching yoga or spending quality time with her husband and son. Gina believes that skin care is very important and is honored to be able to give that much needed self care time to her clients!
Sarah is our spunky receptionist who is a blast to have as part of our team. Like most of the girls here, Sarah was also born and raised in McHenry. Her fiery red-headed attitude keeps us on our toes and constantly laughing!